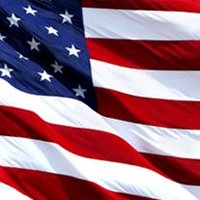 Ronald Harrison Somers
Ronald Harrison Somers, 68, passed away at Magnolia Creek Assisted Living Facility in Winston-Salem. A graveside service will be held at 2pm on Saturday, March 24, 2018 at Forest Lawn Cemetery in Greensboro.
Mr. Somers was born on December 18, 1949 to the late Charlie Harrison Somers and Lexie Burnette Somers. He enlisted in the army and served from 1969-1972 and spent a year in Vietnam as a path finder. Ronald had a gift for connecting with people and seemed to be loved and cherished by all who met him.
He is survived by his two sisters, Linda Winfree of Greensboro and Martha Brewer (Mike) of Crofton MD; three nephews, Chris Winfree (Kim) of Charlotte, John Brewer (Dawn) of Japan, and Noel Brewer of Virginia.
In lieu of flowers, memorial contributions may be made to the American Cancer Society (P.O. Box 22478 Oklahoma City, OK 73123)
Online condolences may be made to the family at www.lambethtroxlerfuneralhome.com