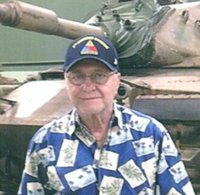 Michael Joseph Scimenes
Michael Joseph Scimenes, 78, peacefully passed away April 3, 2018 at Spring Arbor, Thomasville North Carolina.
A funeral service will be held on Thursday April 5, 2018 at Lambeth- Troxler Funeral Home Greensboro N.C. with a visitation starting at 12 pm and funeral services will begin at 2 pm in the chapel. Internment with military honors will follow at Lakeview Memorial. There will be a reception to follow at the funeral home at 4:00 pm.
Michael was born November 24, 1939 to Joseph and Anna (Russo) in Cleveland Ohio. He was a sergeant with the United States Army, and was stationed in Germany from 1961 to 1964 where he was a specialist with the Spearhead 3rd armored division. After completing his military duty, he worked for Aratex Services in Cleveland. He was a route man and worked his way up to District Manager. He worked there for 39 years.
Michael is survived by his wife Sherry (Lambert) of the home; a daughter Christine (Steve) Whitt of Thomasville, daughter, Helen (Tom) Szucs of Cleveland Ohio. Survivors also include 7 grandchildren, sister Patricia (Ken) Roberto of Cleveland Ohio, and many cousins and nieces and nephews.
Michael is preceded in death by his parents, Joseph Scimenes and Anna R Scimenes, a daughter Yvette and many aunts and uncles.
In lieu of flowers, the family is asking for donations to the Alzheimer's Association and/or Hospice of Davidson County.
Online condolences may be offered at www.lambethtroxlerfuneralhome.com