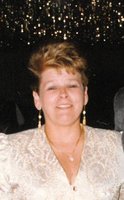 Marion Lyman Craig
Marion Lyman Craig, 74, went home to be with the Lord, also to join her parents, James and Margie Lyman; husband, Wallace Alford and granddaughter, Leala Hardy, on January 23, 2019 following an extended illness.
Funeral Services will be 1:00PM Saturday January 26, 2019 at Buchanan Baptist Church. The family will receive friends beginning at 12:00 prior to the service in the church and again following the service.
Marion was born in Greensboro, where she lived her entire life. She graduated from Bessemer High School and later retired from Moss Bow-Foley dog show business after more than 25 years. She traveled extensively with her work as well as for pleasure. Marion was also a lifelong member of Buchanan Baptist Church.
Survivors include her husband of 28 years, Jerry; daughters, Penny (Drew), Mary (David), Sherry of Greensboro, Tammy (Linda) of Liberty, North Carolina; sons, Ellis (Dana) of Leander Texas, Jerry (Natalie) of Greensboro, Darrell (Naomi) of Arden, North Carolina; sisters, Sarah of Pleasant Garden, Lenita (Thomas), Marie; brother, Fred of Greensboro; 19 grandchildren; 22 great-grandchildren and numerous extended family members.
The family would like to express special appreciation to Jolene "Jolee" Cannady for the time and dedication that she provided to Marion.
In lieu of flowers, memorial contributions may be made to Buchanan Baptist Church.
Friends and family may sign, and view the guestbook at www.LambethTroxlerFuneralHome.com