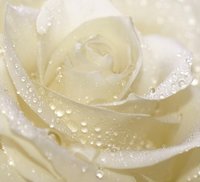 Becky "Corky" McCorquodale
Becky "Corky" McCorquodale, 94, passed in the comfort of her home with caregiver and great-granddaughter Stephanie Brunk by her side on July 18, 2021.
Born in Greensboro on June 20, 1927 to the late James Benton and Annie (Bolling) Benton. She was one of eight children. She graduated from Guilford Tech and worked as an Operating Room Nurse for Moses Cone and the Women's Hospital for over 20 years. She retired in 1996. She was also a long-time member of Glenwood Presbyterian Church in Greensboro.
She was preceded in death by her siblings, Woody Benton, Barbara Gray, Nell Fuller, Frances Cronin, George Benton, and Ruthie Benton. Becky is survived by her sister, Mary Benton; children, Johnny McCorquodale Jr., Catherine Segal, and Fran Marchiando (husband Dominic); grandchildren, Amy Brunk (Annette), Adam McCorquodale, Billy McCorquodale, and Pepper Estrada (husband Rudi); great-grandchildren, Stephanie, Annie, Jaxson, Charlie, Bryant, Jack, Cash, Liam, John David, June and Zoey; special friends, Linda and Tristan Wright; beloved companion, Molly; and her many nieces and nephews.
Graveside Services celebrating her life will be held at 1:00 PM Friday, July 23, 2021 at Westminster Gardens, Greensboro, NC with Pastor Mike Cronin officiating.
In lieu of flowers, donations can be made to the SPCA of the Triad at https://www.triadspca.org/
Friends and family may view, and sign the guestbook at www.Pierce-JeffersonFuneralService.com