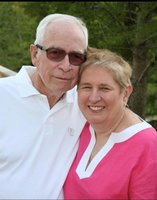 Don Allen Deaton
Don Allen Deaton passed away peacefully on July 20, 2021 in Greensboro, NC. Don was born on December 9, 1933 in Quincy, Florida to the late B.R. & Annie Deaton, relocating to North Carolina as a child. Beyond a short military stint during the Korean Conflict, Don spent the majority of his life in Morganton, NC. He took pride in his lengthy career as a social worker with Broughton Hospital before retiring.
Don had a great love of sports, especially baseball (spouting out stats from every decade), collecting Disney pins & coastal lighthouses, and enjoyed reading an endless array of westerns and crime thrillers. He was a kind quiet soul who will be remembered fondly.
Don was preceded in death by his wife Alice, son Christopher, sister Ruby and brother Bobby.
He is survived by his daughter Ande of Ormond Beach, FL, son Jason (Lucy) & granddaughter Rumsey of Greensboro, NC. Funeral services in Morganton, NC will be announced at a later date.
Memorials may be given to First Baptist Church of Morganton, NC (502 W. Union Street Morganton, NC 28655).