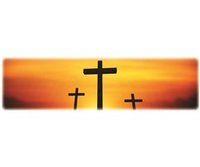 Gary Scott Canter
Gary Scott Canter, 53, known to his friends as Scott was called to be with the Lord on Monday, April 2nd, 2018. Scott was a graduate of N.E. High School, class of 1982, and an Honors graduate of Guilford College class of 1986 with a degree in Criminal Justice.
On June 1st, 1988 he was hired by the Greensboro Police Department and served the community as a police officer for 28 years before retiring in August of 2016. Scott is survived by his wife, Brenda Warf Canter, and brother, Garret Steven Canter (Monique Modery Canter) and their children Zach and Alexa. He was preceded in death by his parents, Mildred Peele Canter and Noah Gaither Canter of Browns Summit, NC.
A life well lived but cut too short for those that knew him and loved him. He was a wonderful husband, brother and friend and is deeply missed. May we cherish the memories of the times we shared and not say goodbye but, say that we'll see you again in Heaven when it comes our time to be called to the Lord. May we find peace in knowing Scott is with the Lord, reuniting with his parents and hopefully, with our little Jasmine.
Visitation will be Friday April 6th, from 6 pm until 8 pm at Lambeth-Troxler Funeral Home. The funeral service will be held Saturday April 7th,1 pm at Lambeth-Troxler Funeral Chapel with burial to follow in Westminster Gardens. In lieu of flowers donations can be made to the Guilford County Animal Shelter,4525 W. Wendover Ave. Greensboro, NC 27409. Online condolences can be made at www.lambethtroxlerfuneralhome.com.
ieu of