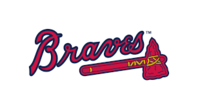 Joseph Allen Robinson, Jr.
Joseph Allen Robinson, Jr., 65, passed away surrounded by his loving family on Friday, April 13th 2018.
He was born in Greensboro to Joseph Allen Robinson Sr. and Jacqueline M. Robinson (Childress) on July 21st 1952. Joseph was a graduate of Northeast Guilford High School and Steed College in Tennessee. Following graduation he had a long and rewarding career in retail management. He married Denise Ohlsen Robinson on April 24th 1976 and together they cherished 42 years of a strong and loving marriage. Inseparable from the beginning, Joseph and Denise shared a lifelong bond. A deacon at Lankford Memorial Baptist Church in Greensboro NC, Joseph was a devout Christian. He had a passion for baseball, a love of music, and was a natural leader who led by example. Joseph's greatest joy was his family and he was the rock and center for those he loved.
He is survived by his wife Denise, two children Benjamin Adam Robinson (Becky) and Jacob Matthew Robinson (Kassie), four grandchildren, mother Jackie, and sister Brenda.
Visitation for family and friends will be held at 1:00 pm on Thursday, April 19th at Lambeth-Troxler Funeral Home followed by a funeral service at 2:00 pm. A graveside service will be held at 3:00 pm at Lakeview Cemetery in Greensboro.
In lieu of flowers or a donation, please go and enjoy a baseball game with your family.