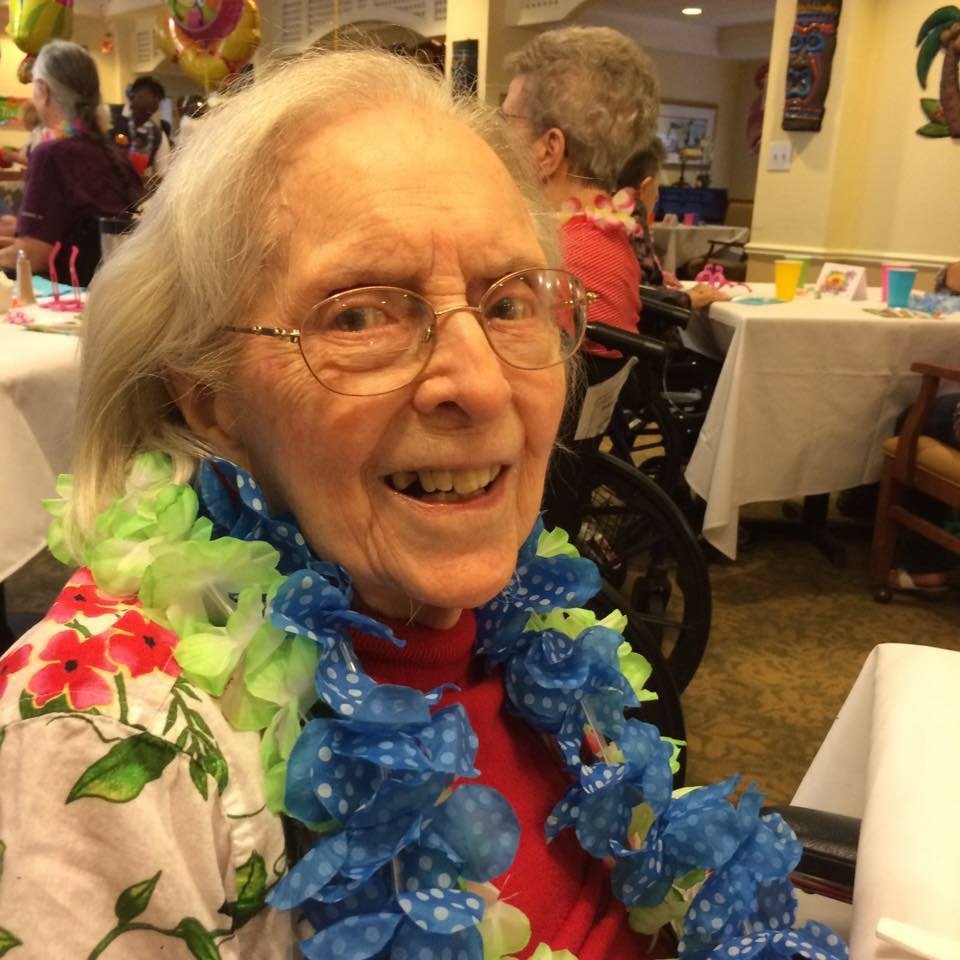 Obituary of Lessie May Reece Miller
Lessie May Reece Miller, 102, passed away November 7, 2018 at Brighton Gardens.
The funeral service celebrating her life will be at 11:00AM on Monday, November 12, 2018 at Center United Methodist Church, 6142 Lake Brandt Rd., Greensboro, NC with a graveside service following at Forest Lawn Cemetery. The family will receive friends Sunday November 11, 2018 from 4-6PM at Lambeth Troxler Funeral Home, 300 W. Wendover Avenue.
Lessie was born April 23, 1916 in Greensboro, NC to the late Erie Parrish Reece and Joseph Weldon Reece. In addition to her parents, she is predeceased by her brothers and sister-in-law, Paul Edward Reece and Edith Corsbie Reece, John Eugene Reece and husband, the love of her life, Lewis Miller.
Lessie was a graduate of Greensboro High School, class of 1933. She attended Women's College, now UNCG. She enjoyed a long career with the Greensboro City Schools, as an Assistant to the Schools' Treasurer, serving several superintendents, including Ben L. Smith, Phillip J. Weaver and Dr. W. J. House. She was active in several local school secretary organizations, the Greensboro Chapter of the American Business Women's Association, and her church. Lessie married Lewis October 3, 1953 and they had two children.
She is survived by her daughter, Carol Anne Miller Twitchell; son Edward Reece Miller and wife Bonnie Fields; grandchildren, James Michael Twitchell and wife Kristen Marie, Matthew Joseph Twitchell and wife Jennifer Montgomery, Nikole Fields Miller, and Nathan Fields Miller; great-grandchildren, Amanda Brooke Twitchell, Andrew Blake Twitchell, and Adleigh Mae Twitchell.
Memorial donations may be made to the Children's Ministries of Center United Methodist Church.
The family would like to express a heartfelt thank you to Brighton Gardens and Hospice and Palliative Care of Greensboro. The caregivers and staff of Brighton Gardens truly made Lessie a member of their extended family. The support and care of Hospice during the last months of her life really helped to meet her comfort needs.
Family and friends may sign and view the guestbook at www.LambethTroxlerFuneralHome.com