Has a Death Occurred? We Are Available 24/7
(336) 904-1053​
Live Chat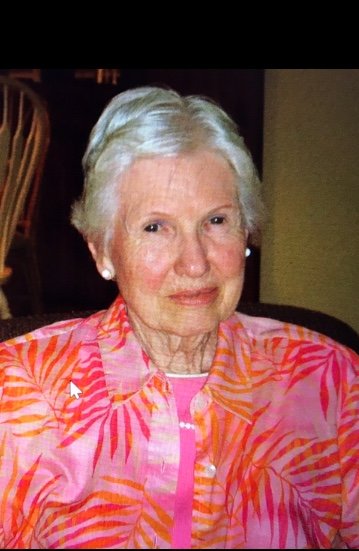 Obituary of Mary Shedd Pitts
Mary Shedd Pitts, age 93, passed away peacefully November 11, 2018. A Memorial Service will be held in the Living Room at Friends Home West in Greensboro, NC, Wednesday November 14 at 2 PM. The service will celebrate the life of a selfless woman who dedicated her life with a smile to others as a wife, a mother, and a volunteer in her church and community.
Mary was born June 8, 1925 in Monticello, South Carolina to Thomas Willoughby Shedd and Mary McGill Shedd. She graduated as Valedictorian of her high school class in Monticello, and received her BS in Business Administration from the University of South Carolina. Mary taught Distributive Education and Geography to high school students in Clinton, SC where she met her beloved husband, Harold F. Pitts. They married in June 1948, and lived in Greenville, SC prior to moving to Greensboro, NC in 1955.
Mary was a Charter member of Christ United Methodist Church in Greensboro where she ran the church kitchen, served as choir member for 50 years, and served on many other church committees.She delivered Meals on Wheels, served as Welcome Wagon Hostess for Greensboro, and was involved with the Greensboro Garden Club and the Symphony Guild. Mary enjoyed singing, reading, playing bridge, sewing, cooking, and going out to lunch with dear friends.
Her primary focus in life was her family. Mary is survived by her husband Harold, daughters- Linda Pitts of Alexandria, Va, Gayle Micca and husband Salvatore of Winchester, Ct., Eron Schell and husband Johnny of Fleetwood, NC, and Emmie Tharrington and husband Roger of Davidson, NC, and grandchildren-Amanda Martin and husband Drew, Michelle Micca, Lydia Micca, Will Schell, Sam Schell, Bryce Tharrington, Kayla Tharrington and great grandchild, Kendall Martin.
In lieu of flowers, memorial contributions may be made to Greensboro Urban Ministry, 305 West Gate City Blvd. Greensboro, NC 27406.
Friends and Family may view and sign the guestbook at www.lambethtroxlerfuneralhome.com.
Memorial Service
2:00 pm - 3:00 pm
Wednesday, November 14, 2018
Friends Home West
Living Room, 6100 West Friendly Ave.
Greensboro, North Carolina, United States