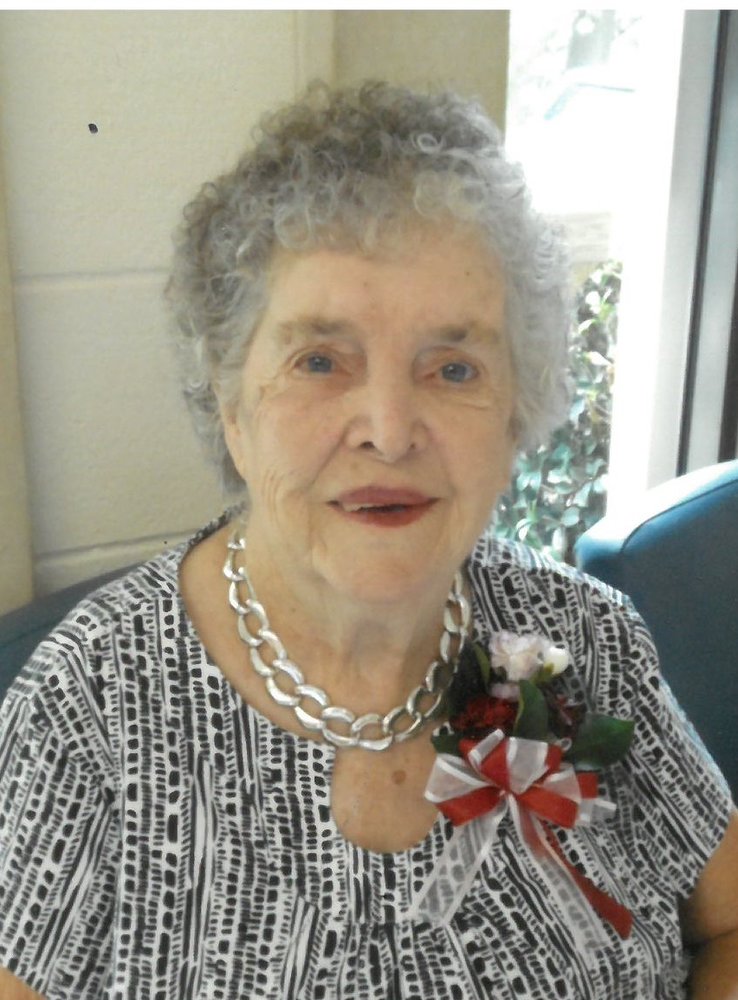 Obituary of Evelyn Byers Kivett
Evelyn Byers Kivett, 96, passed away February 3, 2019 at Starmount Health Center.
Funeral services celebrating her life will be 11:30AM Wednesday February 6, 2019 at Lambeth-Troxler Funeral Home Chapel with Pastor CJ Kivett officiating. Burial will follow immediately at Lakeview Memorial Park Cemetery. Visitation will begin at 10:30AM at the funeral home.
Evelyn was born July 15, 1922 in Guilford County to the late Annie Hicks and Dalton Byers. In addition to her parents, she is predeceased by her husband, Carl Junior Kivett; son, Larry; sisters, Mary, Margaret, Nell, and Ruby; brothers, Paul, Ceasar, and Easley.
Survivors include her daughter, Maria; sons, CJ, Michael, and Jimmy; 10 grandchildren; 18 great-grandchildren; 9 great-great-grandchildren and numerous extended family members.
Evelyn loved her family dearly and was cherished by many.
Memorial donations may be made to Hospice of Greensboro 2500 Summit Ave. Greensboro, NC 27405.
Family and friends may view and sign the guestbook at www.LambethTroxlerFuneralHome.com