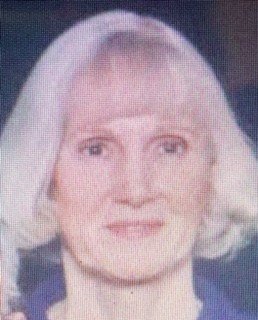 Obituary of June Lee Tugman Wilcox
November 12, 1931 – May 22, 2019
Mrs. June Lee Tugman Wilcox, 87, passed peacefully on May 22, 2019 in Raleigh, NC. She was surrounded by her loving family.
June Lee was born on November 12, 1931 in Hamtown, NC to Frank and Hazel Tugman and was the younger sister of Charles ("Chuckie"). She graduated from Rankin High School in 1949, where she was a cheerleader, star basketball player and was voted Most Popular. She maintained perfect attendance through all twelve grades, not missing a single day.
In 1950, she wed her high school sweetheart and the man voted Most Handsome, Zeb Marshall Wilcox. As Zeb served in the U.S. Navy and Coast Guard, they toured the country, living in Memphis, New York City, Kodiak, St. Petersburg and Elizabeth City before returning home to Greensboro. They were married 68 years. For her stunning hair, he called her "Red".
As a mother, she raised 3 children; Rhonda Vail, Marsha Lee and Charles Patrick. She was grandmother to Andrew, Brian, Jeff, Tom, Margaret, Alli and Matt, and great-grandmother to Thomas.
June Lee was known for maintaining an immaculate residence. People loved to say, "you could eat off the floor". It's hard to think they were joking.
Her voice was even more beautiful than her home. She was a soloist in the choir and often called upon to sing at weddings and other joyous occasions.
She spent most of her life as a regular attendant at Stevens Memorial Baptist Church, where she found great community in her service to God. In her later years, she discovered fellowship in The Red Hat Society. At home, she liked to spend her mornings studying her daily devotionals. And she always loved a cold can of Dr. Pepper.
She carried herself with a rare elegance and will be remembered for her intelligence, powerful kindness and unending grace.
A funeral service will be 1:00 PM Tuesday, May 28, 2019 at Lambeth-Troxler Funeral Home in Greensboro. The family will visit with friends immediately following the service.
In lieu of flowers, donations may be made in her honor to The Juvenile Diabetes Research Foundation of Greater Western Carolina.
To send flowers to the family of June Lee Wilcox, please visit Tribute Store