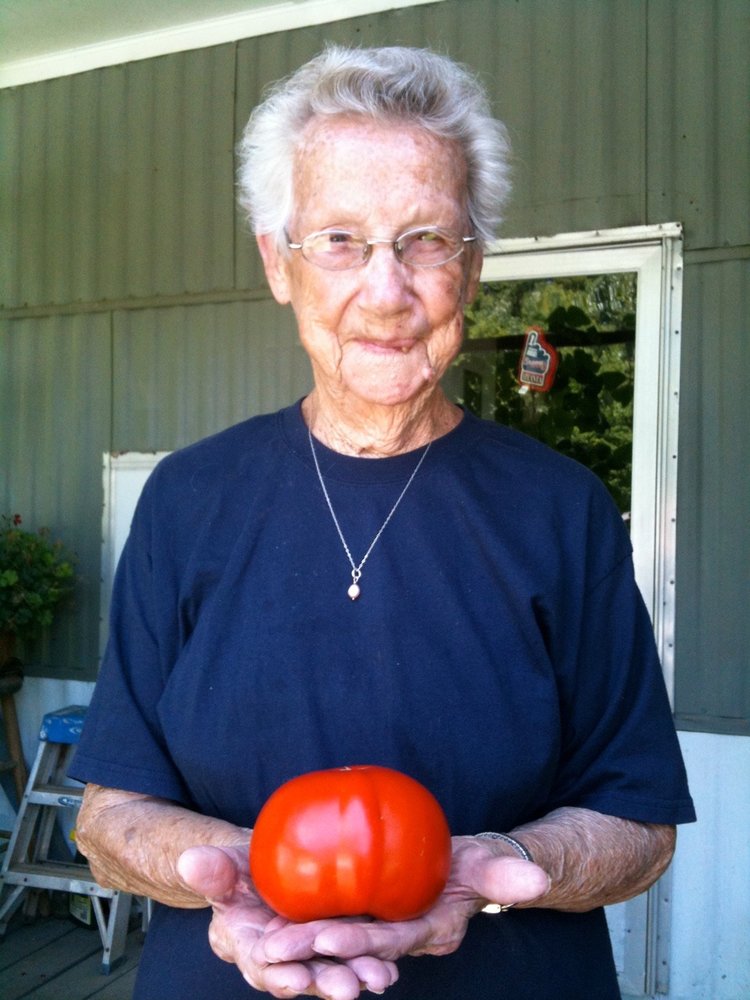 Obituary of Evie Johnson Combs
Mrs. Evie Johnson Combs, 104, of Gibsonville passed away this past Friday evening at Blumenthal's Nursing & Rehabilitation Facility. A native of Wilkes County, Evie Johnson married Roger Clay Combs on December 14, 1942. Upon her husband's deployment to Europe during the Second World War with the U.S. Army, she moved to Greensboro to obtain a job at Cone Mills as part of the war effort as a weaver. At the war's conclusion, they returned to North Wilkesboro to start their family. Although they forever called the mountains their home, they moved to Guilford County in 1955 seeking steady work. Here they would raise four children and remain the rest of their lives.
Mrs. Combs retired from Cone Mills in August 1977 after approximately 23 years of combined service. She loved a good jigsaw puzzle, was an avid reader, gardener, and a tremendous Atlanta Braves fan. To anyone who knew her, she leaves behind a legacy of hard work, unparalleled mental & physical toughness, and a talent for making home cooked country food found nowhere else. Some of her greatest personal pleasures were in preparing a meal for her family while always making sure their favorites were on the table.
Our mother and grandmother was preceded in death by her husband, her son Larry Combs, her parents Samuel and Rebecca Johnson, 9 siblings, and eight half-siblings. Surviving are four children, Kathy (Ronnie) Bibey of Gibsonville, Dale (Jean) Combs of Reidsville, Tom (Diane) Combs, and Billy (Sandy) Combs, both of Gibsonville. Also surviving are 10 grandchildren and 15 great-grandchildren.
Lambeth Troxler Funeral Service at 300 West Wendover Avenue in Greensboro will host the family and service. Visitation will be held Wednesday, July 24th at 11:00 with the funeral service beginning at 12:00 noon. A graveside service will be held immediately following at nearby Lakeview Cemetery on Highway 29.
In addition to the visitation, the family will be receiving guests at the home of her daughter, Kathy Bibey.
To send flowers to the family of Evie Combs, please visit Tribute Store