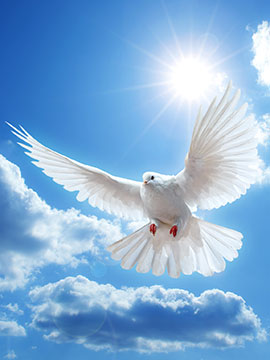 Obituary of Raymond Garner
On Friday, August 2nd, Raymond Garner, loving husband and father of three, went home to be with his Saviour at the age of 90.
Raymond was born April 14, 1929 in Guilford County, NC to Daniel and Mary Ellen Garner. He was a Corporal in the US Army during the Korean Conflict where he drove a tank and served in the artillery. When he returned from battle in 1953, he took up the trade of painter, from which he never really retired. He would happily help anyone he could with his talents, including repainting the kitchen cabinets for his wife during the last year of his life.
He met his wife, Evelyn Lewis Garner, upon his return in 1953. They married September 19 of the same year. They raised three children, Debbie Garner Sullivan (James), Randy Garner, and Michael Garner (Dawn).
Raymond loved to fish, and he would head down to the coast every chance he got - rising early before anyone else would wake. He loved to sing and play his autoharp in church or with family. Holidays and family get-togethers just weren't complete unless they included him leading a sing-along.
He could be found most evenings tending his garden and scheming to keep the deer out. He was known for his kindness and as someone you could count on. It didn't matter what he had going on, he was always willing to lend a hand. He gave away almost everything he grew in his garden and caught in the ocean. It's just the kind of person he was.
Raymond was preceded in death by his parents and six siblings. He is survived by his wife and three children, four grandchildren, and three great-grandchildren.
A celebration of his life will be Tuesday August 6, 2019, 12:00 pm, at Lambeth-Troxler Funeral Home Chapel with interment to follow at Lakeview Memorial Park. The family will visit Monday, August 5, 2019, 6-8 pm, at Lambeth-Troxler Funeral Home Chapel.
To send flowers to the family of Raymond Garner, please visit Tribute Store