Has a Death Occurred? We Are Available 24/7
(336) 904-1053​
Live Chat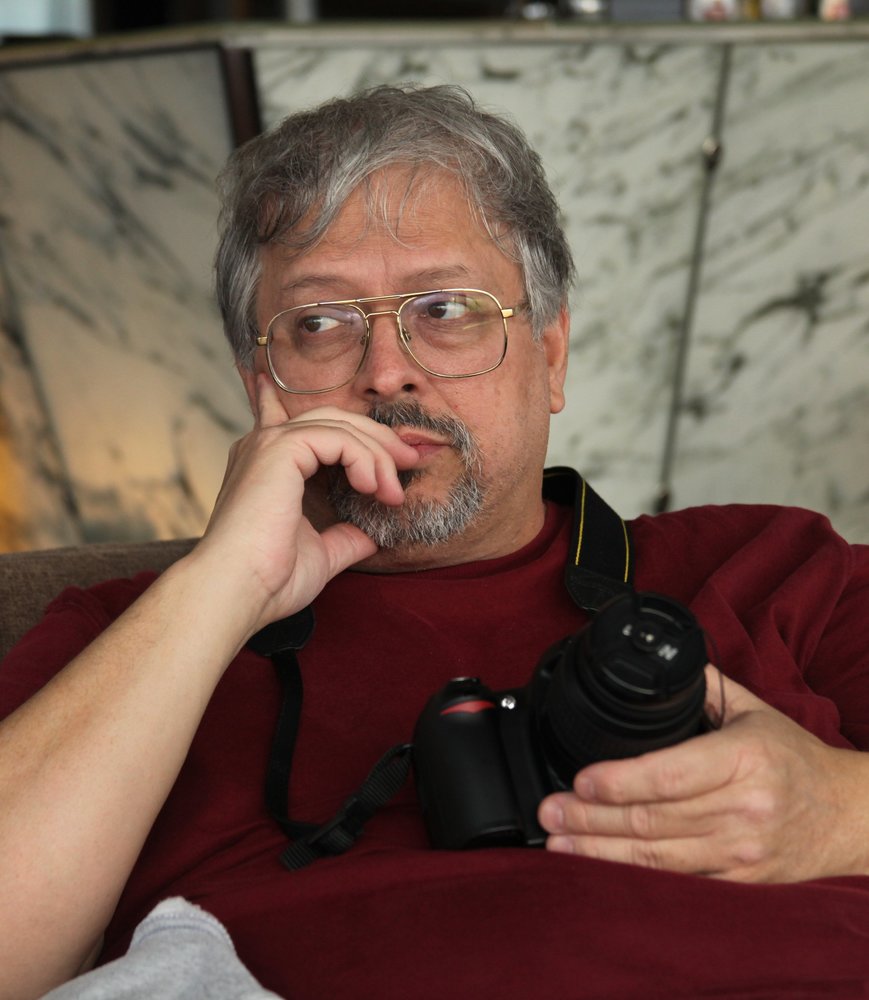 Obituary of Glen Roy Bellamy
He rarely asked for much, didn't want attention, and preferred listening to talking, and with that quiet simplicity Glen Bellamy inspired a fierce dedication from his family and close friends. Those of us who knew him have lost one of our favorite people. Glen passed away on Sunday afternoon, October 20, 2019 due to complications from pancreatic cancer.
Glen is survived by his four children: Laura (39), of Clermont, FL; Christopher (36), of Los Angeles, CA; Kaitlin (30), of Orlando, FL; and Jonathan (24), of Provo, UT.
Equal parts dorky and serious-minded, sensitive and stoic, Glen would just as soon spend an entire day by himself in an art gallery as sit down for a marathon viewing of the "Mission: Impossible" series. He taught us so much, even without trying to. He was a beautiful artist, and taught us how to see better, and deeper. He was a calm and loyal father, and taught us how to be tough and patient. He never took himself too seriously, and taught us how to have a sense of humor. When he lost his wife of 37 years, Kathleen, in 2015, his strength held the rest of us together, in the process teaching us how to be emotionally resilient.
He never pushed things on anyone, and yet we gravitated toward the things he loved and wound up loving, them, too - art, football, photography, cold weather - and loving the connection we shared through those shared affinities. His values and passions were more infectious than he understood. He required little beyond his loved ones - and a paintbrush - to be happy, and ultimately he made those around him happier.
In the 10 months that preceded his passing, he dealt with a series of health struggles, yet he retained his optimism. His perpetual sense of introspection never wavered, and it calmed the rest of us. Those of us who lived with him, were raised by him, were loved by him know that he always cared more about everyone else's well-being than his own, a quality he shared with his wife, our late mother. That egoless, selfless sense of caring and decency is something we will pass along for generations to come. Ultimately, that's a fine legacy to leave, and one he'd be proud of.
Funeral services will be held Saturday, October 26, at 11:00 a.m. at The Church of Jesus Christ of Latter-day Saints, 3719 Pinetop Road in Greensboro.
Family and friends may sign and view the guestbook at www.LambethTroxlerFuneralHome.com
Funeral Service
11:00 am
Saturday, October 26, 2019
The Church of Jesus Christ of Latter-day Saints
3719 Pinetop Road
Greensboro, North Carolina, United States
Burial
12:00 pm
Saturday, October 26, 2019
Forest Lawn Cemetery
3901 Forest Lawn Dr.
Greensboro, North Carolina, United States