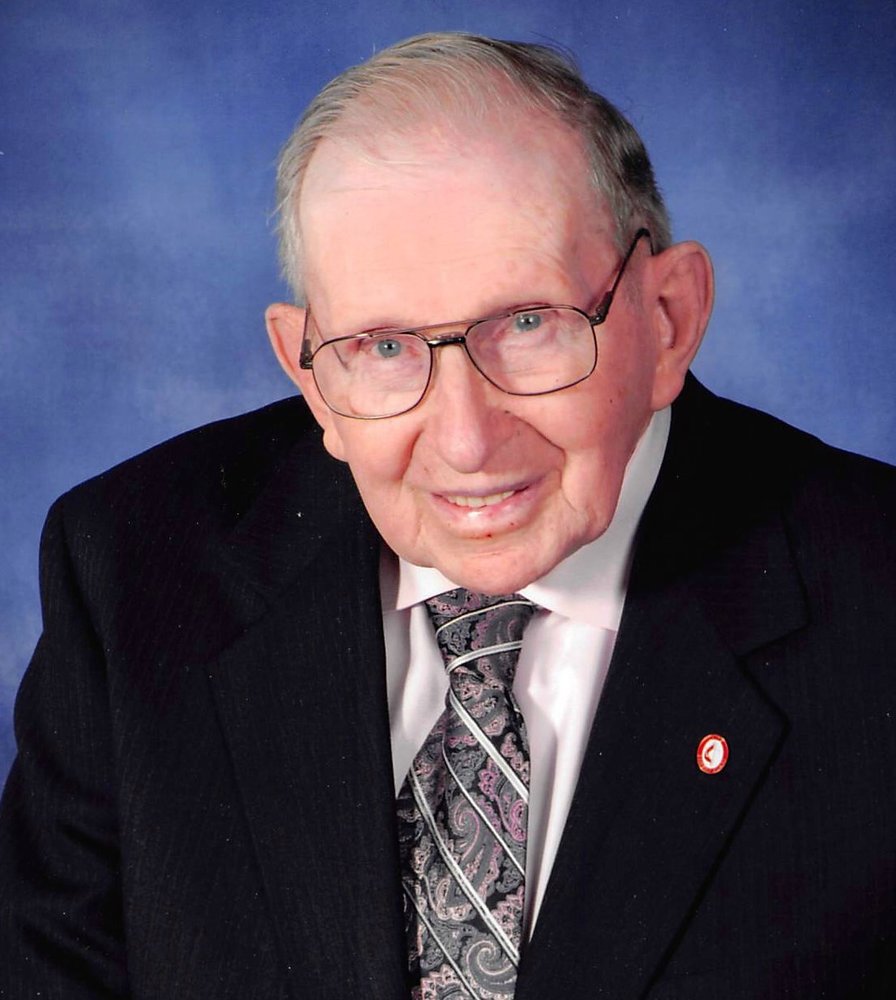 Obituary of David Elmo Chrismon
David Elmo Chrismon, 98, of Browns Summit, died Saturday, January 4, 2020 at Annie Penn Hospital.
Funeral Services celebrating his life will be held 11:00am Tuesday January 7, 2020 at Friendship United Methodist Church in Browns Summit with Rev. Kevin Cochran and Rev. Debra Swing officiating. Burial will follow in Lakeview Memorial Park. The family will visit with friends from 4:00PM until 7:00PM Monday evening at the church.
Elmo was born December 21, 1921 to the late Vallie Lambeth Chrismon and David Scott Chrismon. He served his country with the United States Army Air Corp, during WWII where he was a Crew Chief on a P-47. He was a member of Friendship United Methodist Church where he sang with the Church Choir for seventy-five years, as well as numerous duties within the church system.
In addition to his parents Elmo also was preceded in death by his wife of sixty-three years, Blanche Moore Chrismon; sisters, Frances C. Chrismon and Cora Eleanor Fleming; and brother, Thomas Ireland Chrismon.
Survivors include his daughter, Maxine Chrismon Daniel of Reidsville; sons, David Eugene "Butch" Chrismon and Sybil, and Bruce Chrismon and Margie all of Browns Summit; grandchildren, Phyllis Jones and Billy, Tracey Woodson and Woody, Dawn Critzer and Ronald, and Laura Rose and Todd; great-grandchildren, Taylor, Trent, Andy, Lucas, Vinny, Skylar, Jeremy, and Cameron; great-great-grandson, Levi; sister, Pauline Chrismon Holt; brother, Dwight Chrismon; and a host of nieces, nephews, extended family and friends.
Memorials are asked to be made to Friendship United Methodist Church, 5222 Hwy 150, Browns Summit, NC 27214
Friends and family may sign, and view the guestbook at www.LambethTroxlerFuneralHome.com