Has a Death Occurred? We Are Available 24/7
(336) 904-1053​
Live Chat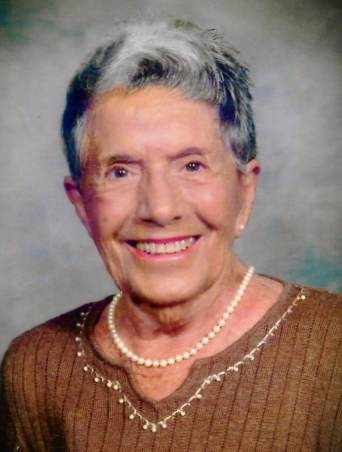 Obituary of Marie Lowrey Armstrong Stewart
Marie Lowrey Armstrong Stewart, 100, died Wednesday, April 21, 2021. She was born August 1, 1920, the daughter of the late Samuel Coy and Ina Dillon Lowrey of Oak Ridge. Also preceding her in death were husband, Donald Armstrong; husband, David Carlton Stewart, Sr.; her brother, Sgt. Samuel Coy Lowrey Jr. USMC; her sisters, Bille Lowrey Redman, and Janie Lowrey Clendenin. Surviving are her brother, Thad Moore Lowrey and his wife, Bobbie of New Port Richey Florida; step-daughter, Terry Armstrong Stanley of Port Richey Florida, step-daughter-in-law, Willie Moore Armstrong of Marshall Missouri; and a host of other family members.
Marie graduated from Summerfield High School at 14 and then attended Salem College. Later, she moved to Washington D.C. working as a secretary for an Army official. In 1942 she was recognized as the second woman in the U.S. to sign up for officer training with the W.A.A.C.'s Moving to Alaska, she was employed in the Cold Weather Testing Detachment of the Army Air Corps. With her late husband Don, Marie danced all over the world: teaching square dancing, contra, and folk dancing. She traveled to more than 80 countries and every continent. They introduced the first radio station to New Port Richey Florida in 1963 and developed properties in Grand Cayman and Costa Rica. Marie became fluent in Spanish at age 55. After Don's death she returned to Oak Ridge and continued her community involvement.
A staunch supporter of Oak Ridge Military Academy, she played a significant role in the development of the Academy's museum. Her work there was reported in the Northwest Observer on her 90th birthday. After reading the article, David Stewart contacted her. They resumed a pre-war courtship and were married within a year.
An active member of the Oak Ridge Presbyterian Church, Marie volunteered at Urban Ministry and sang in the choir. One of her greatest joys was teaching Spanish to 4 year olds at the Presbyterian pre-school. As a trustee of the Old Union Graveyard, she successfully petitioned the town of Oak Ridge to assume control of the graveyard to ensure its perpetuity. Family history was also a passion. When she returned to Oak Ridge she began to research the genealogy of the Lowrey family; documenting to 1749 including the Revolutionary War.
Marie was a member of the W.O.W. Circle of the Presbyterian Church, P.E.O. and D.A.R. A memorial service will be held at Oak Ridge Presbyterian Church on Tuesday May 4th at 11:00 AM (Covid protocols will be observed). Inurnment to follow at 2:00 PM at Union Grove Baptist Church. Condolences may be mailed to niece Kelly L. Giubileo at 5210 Saddle Brook Rd., Oak Ridge, NC 27310. Memorial donations can be made to Oak Ridge Presbyterian Church at 2614 Oak Ridge Rd., Oak Ridge, NC 27310 or Oak Ridge Military Academy at 2317 Oak Ridge Rd., Oak Ridge, NC 27310.
Friends and family may view and sign the guestbook at www.Pierce-JeffersonFuneralService.com