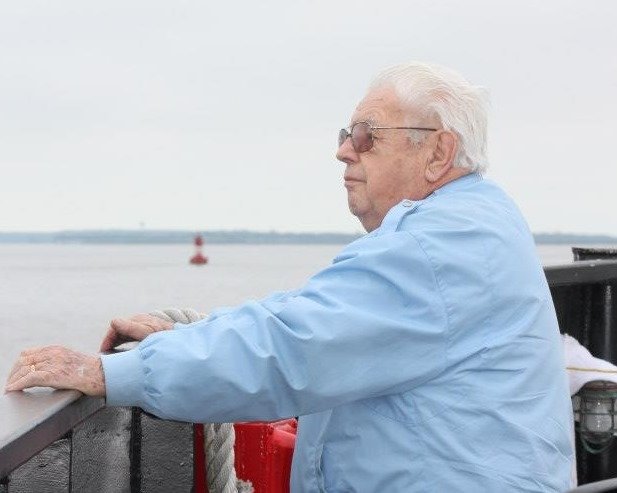 Obituary of John Milton Hiller
John Milton Hiller, 91, died November 1, 2018 at Moses Cone Hospital.
Funeral services celebrating his life will be 2:00PM Sunday November 11, 2018 at Lambeth-Troxler Funeral Home Chapel. Burial at Arlington National Cemetery will be at a later date.
John was born April 14, 1927 in Waymart, Pennsylvania to the late Hazel Ann Chubb and John Milton Hiller. In addition to his parents, he is predeceased by his wife, Judy Phillips Hiller, his four brothers and one sister.
In order to help support his family during the Great Depression, John quit high school to work in a slaughter house. He enlisted in the US Navy at the age of 17 to join the fight in WWll. He sent his paychecks directly home to his family. Following his service in the Navy, he completed his high school education and began an apprenticeship in architecture in New York City. He was a licensed architect in more than 5 states and enjoyed a long career in construction. He was an inspector for the Department of Housing and Urban Development for over 34 years. He taught faceting for over 20 years at both Randolph and Rockingham Community Colleges.
Survivors include his sons, Ross Hiller and girlfriend Angela Fletcher, and Joshua Hiller; grandchildren, Avery Grace Hiller and Spencer Ross Hiller.
Memorial donations may be made to the Alzheimer's Association at alz.org