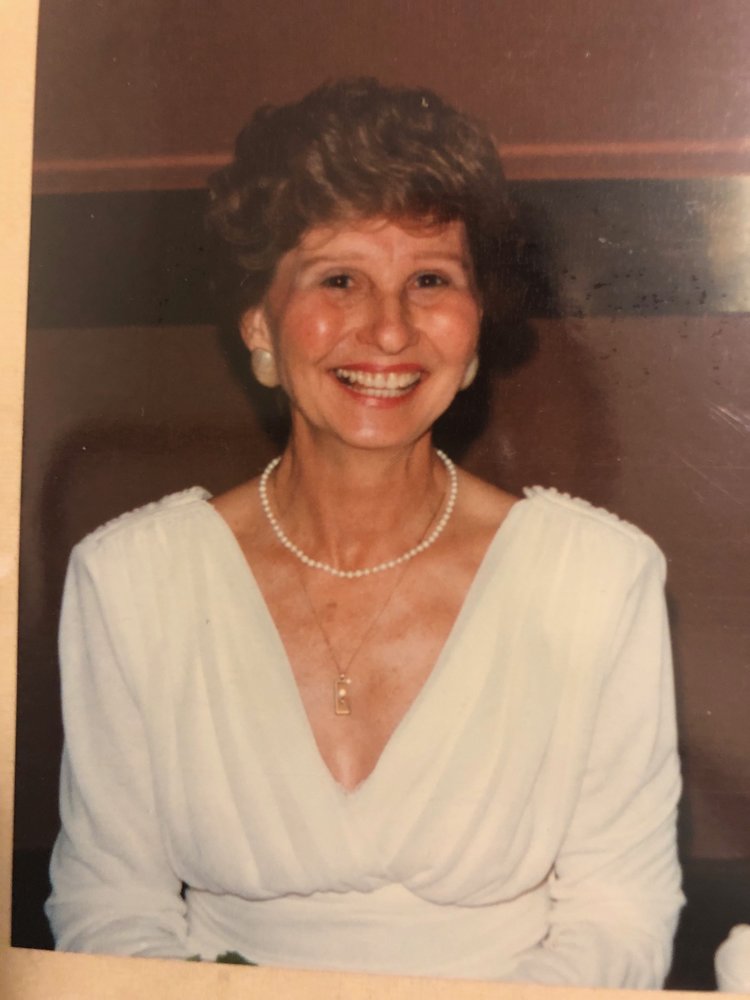 Obituary of Effie Hedgepeth Bennett Rowan
Effie Hedgepeth Bennett Rowan, went to be with her Lord on Christmas Eve, December 24, 2018 at Cascades Assisted Living in Greenville, SC.
Funeral Services celebrating her life will be 1:00PM Saturday December 29, 2018 at Lambeth-Troxler Funeral Home Chapel. Burial will immediately follow at Forest Lawn Cemetery.
Effie was born May 23, 1925 in Oxford, NC to the late Judy Ann Myrick Hedgepeth and Lartha Allen Hedgepeth. In addition to her parents, she is predeceased by her first husband, Albert Coble Bennett, Sr. of Greensboro, her second husband, David Mallon, her third husband, William Rowan and seven brothers and sisters.
Those left to enjoy her memory include her children, Marcia Gray Bennett, Albert Coble Bennett, Jr. and wife Linda, and Gray Reitzel Bennett; grandchildren, Adam Bennett, Sara Bennett Duncan, Kristen Gray Bennett, Mason Murrow Bennett; great-grandchildren, Cora Gray Bennett, Lily Grace Duncan; siblings, Rebie Lou Hancock, Rachel Daphine Bruce, Donald Rawls Hedgepeth and numerous extended family members.
Effie was a longtime resident of Greensboro, where she retired after a long career with the Internal Revenue Service. She was a lifelong member of First Baptist Church of Greensboro. She was involved with the Greensboro Arts Council, The Eastern Music Festival at Guilford College, the Opera Board and numerous charitable organizations.
Effie was blessed to have many friends and she loved to travel extensively. Her children are grateful for and benefited from the sacrifices that she made raising her family as a single parent after the death of their father. Christmas was her favorite season, and a perfect time for her homecoming.
The family suggests that memorial donations be made to The American Cancer Society, PO Box 22478, Oklahoma City, OK 73123.
The family would like to give a special thank you to the staff and her friends at Cascade- Verdae Assisted Living.
Family and friends may sign and view the guestbook at www.LambethTroxlerFuneralHome.com