Has a Death Occurred? We Are Available 24/7
(336) 904-1053​
Live Chat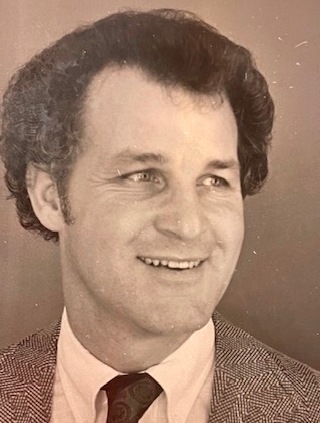 Obituary of Tommy Leon Jones
Tommy Leon Jones, 85, passed away peacefully on May 10, 2021 at Beacon Place Hospice in Greensboro, NC, with his beloved wife, Jill, by his side. Survivors include his wife, Jill, a daughter, Laurie Anne Stanley and husband Mark, of Florida, and two lovely granddaughters, Devin and Tessa. Also surviving, are many special nieces and nephews and their children. He made a profound and lasting impact on their lives.
A Masonic celebration service will be held on Monday, June 7, at 3:00pm, in the "Tommy L. Jones Chapel" located at Whitestone/A Masonic and Eastern Star Community, 700 S. Holden Rd., Greensboro, NC. The family will greet friends after the service on the patio beside the chapel.
Tommy's father, a Mason, made prearrangements with the Oxford Masonic Orphanage for the three youngest children, as his health declined. Tommy entered the orphanage at age three and remained there until he graduated near the top of his class, at age 18. He won a football scholarship to East Carolina College in 1954. Tommy graduated from ECU in 1958 and began his teaching and coaching career at Cave Spring High School in Roanoke, Virginia. He later served as Principal at Bent Mountain and Mount Vernon Elementary Schools. After receiving his Master's from Radford University, he continued post-graduate work through the University of Virginia.
In 1981, he accepted the position as Administrator of the Masonic and Eastern Star Home in Greensboro, NC. After serving in this position 14 years as Administrator in North Carolina, he served 6 years as Administrator of the Masonic and Eastern Star Home in Richmond, Virginia. Upon retiring from Virginia, Tommy and Jill returned to Greensboro, North Carolina, where he accepted the position as Interim Chaplain at Whitestone, where he served 17 years. He truly loved this ministry and the close relationships he held with staff and residents.
His gentle, loving kindness endeared him to teachers, students and the community. He met his wife Jill in 1958 while teaching and they were married in 1959. They were blessed with 61 years of marriage. The two were true partners and where you saw Tommy, you usually saw Jill. Together, they shared a deep faith serving on several committees at West Market United Methodist Church. Tommy and Jill enjoyed many years of tennis together, and formed lasting friendships. His WICKED left-hand serve and slice, and his moon-ball lobs, were his main weapons to victory on the court.
He was a gift to all of us and we are blessed by his life. The family is grateful for the loving care from Whitestone and Beacon Place Hospice. In lieu of flowers, please consider a donation to the "Tommy L. Jones Chapel Fund" Whitestone Masonic and Eastern Star Community, 700 S. Holden Rd., Greensboro, NC 27407 or The Masonic Home for Children, 700 College Avenue, Oxford, NC 27565.
Friends and family may view and sign the guestbook at www.Pierce-JeffersonFuneralService.com

Masonic Celebration Service
3:00 pm
Monday, June 7, 2021
Whitestone/A Masonic and Eastern Star Community
700 S. Holden Road
Greensboro, North Carolina, United States


Share Your Memory of
Tommy
​​