Has a Death Occurred? We Are Available 24/7
(336) 904-1053​
Live Chat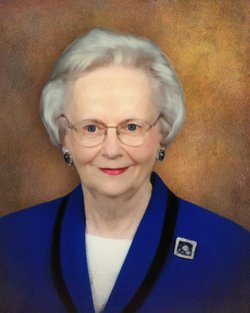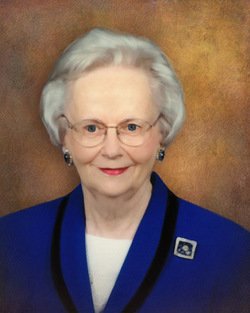 Obituary of Virginia Snow
Virginia Wilson Warren, born October 7th, 1924 to the late Martha Jane Hester Warren and Elias Luther Warren, was the youngest of four children. She grew up on the family farm during the 20's and 30's, with a heavy dose of daily chores. She attended Goodwill School through grade 7, and then moved to Kernersville High School, graduating in 1941. In the fall of 1941, Virginia enrolled at Draughon's Business College, in Winston-Salem, and began a series of classes in accounting, bookkeeping, and office management. Her sister Mary had taken classes at Draughon's, and Virginia saw Mary's experience as a good example to follow. Her brother Hester generously paid her way through school, and was a constant source of support. In January of 1942, Sam Vance Jr. visited the Warren home place to offer Virginia a job at the Vance & Ring Hosiery Mill in Kernersville. He needed a secretary, and the small town grapevine had informed him of the perfect candidate in Virginia Warren. Although her course of study at Draughon's was not yet complete, Virginia accepted the job and continued with night classes. Virginia's skills and work ethic were a perfect fit for the busy office at Vance & Ring. Her role quickly expanded as she became the mill's bookkeeper and payroll administrator. She was entrusted to write and sign all checks. Her hard work and dedication became indispensible to Sam Vance and the mill's operation. At this point in her life, Virginia left home and moved to Kernersville. She lived at the Linville Boarding House on West Mountain Street, sharing a room with Idell Linville. This experience began a lifelong friendship between Virginia and Idell. It's now 1945, and World War II, the event that had dominated everyday life, had come to an end. Victory-Over-Japan (VJ) day was celebrated as the end of the war on August 14th of that year. Virginia remembers spending that day at home with her mother, relieved that her brothers Bill and Hester would be coming home, and hopeful that daily life would return to normal. Another soldier returning home was Charlie Snow, a man Virginia barely knew. Charlie returned to Kernersville, and like everyone else, went about deciding what to do with his life. He built a roof over a 9 foot wide alley between his father's old clothing store and the P&N Dime Store. That humble structure opened as Snow's Ice Cream and Sandwich Shop on May 19th, 1947. That summer, Virginia met Charlie Snow. They had been distant small town acquaintances, but their real introduction can be credited to Brady Mullinax. On a Sunday evening, Brady arranged to pick up Virginia at the Linville home and take her to a movie at Kernersville's Pickfair Theater. Brady showed up with his future wife Mary, and Charlie. Virginia remembers it wasn't clear who was with whom until Brady nudged her into the back seat with Charlie, and off they went. Despite Charlie's charming personality, Virginia found it awkward to be with a man who was shorter than she was. High heels became a thing of the past, and with time, Kernersville's newest restaurateur grew on her. They married on September 4th, 1948. As Virginia continued her hectic Vance & Ring work schedule, she also became an integral part of the operation at Snow's. She became the restaurant's bookkeeper, assisted with the payroll, and worked as cashier during her Vance & Ring lunch hour. She prepared a variety of pies and cakes that became a hallmark of the restaurant's daily fare. Customers loved her strawberry shortcake, made with cake from her kitchen and topped with fresh strawberries she picked from local fields. A close second was "Igloos", made with three butter cookies, layered with crushed pineapple, covered with whipped cream, and rolled in coconut. Success with desserts led Virginia to become an expert cake maker and decorator. She designed and made wedding cakes professionally, as well as a variety of creatively designed confections she prepared for special occasions and holidays. Nieces, nephews and acquaintances have fond memories of birthday cakes, doll cakes, sugar Easter egg confections, or baby cakes they received to celebrate the special days of their lives.
Services for Virginia Snow
There are no events scheduled. You can still show your support by sending flowers directly to the family, or planting a memorial tree in memory of Virginia Snow.
Visit the Tribute Store


Share Your Memory of
Virginia
​​